Capercaile / black grouse in Kirov
Hunting in Russia – Kirov for birds. Capercaile is one of the oldest birds on earth. This bird has disappeared from almost all European countries but Russia still has a very large number of capercaile. Russia has an old traditions of this hunt and very good results. The hunt is very interesting and exciting. The spring hunt allows you to take the birds in their full plumage and enjoy your courtship and fighting.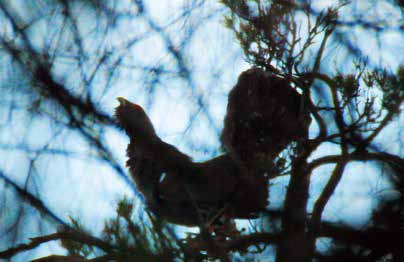 Arrival
You arrive in Moscow. An employee of the organizer on site picks you up at the airport, helps you with all formalities and brings you to the station. You drive to Kirov on the Trans-Siberian train, the journey takes 12 hours.
Hunting season
From the 20th of April to the 10th of May.
Hunting method
We hunt capercaile in the morning, almost in the dark. You cautiously stalk the capercaile, which sits on the tree and sings its song. During singing, he becomes deaf for a while, which gives you the opportunity to kill him.
The black grouse are hunted by a blind that is close to the grouse area. We recommend a shotgun for capercaile hunting and a rifle for black grouse.
Accommodation
During your stay in the hunting area you will be accommodated in a hunting lodge with double rooms and all you need. We have 10 different hunting areas. In a camp we can be accommodated up to 5 hunters. We can accommodate up to 20 hunters in different camps.
Weather
The average daily temperature is + 15 to + 20 ° C and at night from 0 to + 5 ° C. The weather can be unpredictable with rain and even snow.
hunting arrangement
Capercaile / black grouse in Kirov
4-5 hunting days
Including shooting of one cock each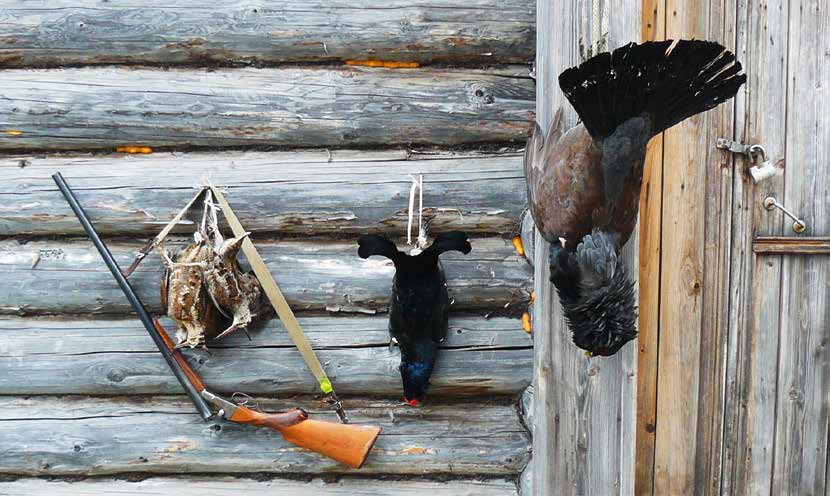 Arrangement fees included:
Transfer in Moscow, night train (in the 4-compartment) from Moscow to Kirov and back,
Weapon import or weapon rental,
All transfers from / to Moscow and Kirov,
Interpreters per group,
Accommodation and meals in the hunting area,
Guiding 1: 1 guided tour for 4 to 5 morning hunts and Snipe hunt in the evening
1 capercaile 1 black grouse Snipe without limit
Not included:
Flight costs incl. Excess baggage and weapons transport fee
Additional kills
Surcharge rail travel Kl. I
If you have any questions or are interested in a mediation offer for hunting trips and hunting in Russia, please contact us via Email or contact form.
All offered trips are arranged by us and carried out by our partners as organizers.