Hunting in Tanzania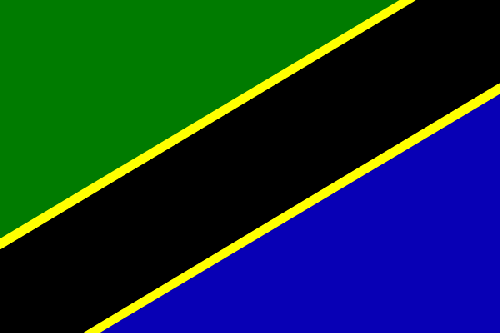 Tanzania is one of the best hunting countries when it comes to big game hunting. The famous Selous areas as well as their large game stocks which are completely free range well as a large number of antelopes which are sometimes found only here in Tanzania. Tanzania offers the largest number of game species in Africa and a very diverse flora and fauna.
Landscape:
The landscape consists largely of dry savanna with some light dry forests which consist of the typical savannah trees such as baobab tree and umbrella acacia. During the dry season the grass is short and yellow / brown which makes the game very visible during this time, while in the rainy season the grass can grow up to 2 meters.
Hunting areas
Our partner hunts in untouched nature either in the Massaisteppe, in the west of Tanzania, in central Tanzania or in the Selous. Especially the latter attracts the biggame hunters and buffalo hunters magically, because worldwide there is no other area with nearly as many buffalos as in Selous.
Accommodation:
The hunt takes place as a classic tent safari, the big safari tents are excellently equipped. You will hunt hard but wildly for capital trophies.
Climate:
Tanzania's climate is tropical, with temperatures, humidity and rainfall likely to vary greatly thanks to the different topographies. The coast / lakes / islands are very hot year round with temperatures around 30 degrees Celsius and 23 degrees Celsius at night. Humidity levels are high Wind from the sea, however, makes for some cooling.
Inland (Serengeti) there is dry heat between 28 degrees C and 35 degrees C, 23 degrees C at night. At Kilimanjaro, the temperature can drop to below 10 degrees Celsius at night.
The warmest time of the year is October to April.
Rainy seasons: in November the short rain periods (so called short rains), between March and May the big rainy season takes place (the long rains).
Included in the price for Tanzania:
Licensed professional hunter with well equipped 4×4 hunting vehicle
Well qualified camp personnel
Field preparation of the trophies
Meet and greet on arrival and help with customs
Full board including water and soft drinks
daily laundry service
Not included
Processing fee 200 Eur
alcoholic drinks
gratuities
Flight costs to Tanzania and charter flights
Government Hunting License
Government Conservation Fairy
Dip & Pack of the trophies
State Trophy Export Tax
Weapon import per rifle $ 250
Concession Fairy
Community development fee
Packaging and shipping of trophies as well as any required CITES documents
If you have any questions or are interested in an offer to hunt in Tanzania, please contact us via Email or contact form.
All offered trips are arranged by us and carried out by our partners as organizers.