Hunting in the Czech Republic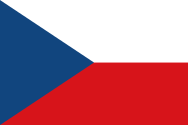 In the Czech Republic we offer both small game hunts and big game hunts. Our partner is based in the small town of Klatovy near the German border – 40 km north of the border crossing Bayerisch Eisenstein and has been operating as a hunting organizer in the Czech Republic since 1991.
The hunting areas are both leased and owned by usneres and are located mainly in the western part of the Czech Republic, but at most 100 km from the German border.