Hunting in Austria

hunting areas
Our partner owns high alpine hunting areas in Carinthia and Styria. These mountain areas are privately owned. The areas have sizes from 600 to 2,500 ha. The vegetation in the districts consists mainly of spruce, larch and fir. Above the tree line are steep alpine pastures with pine fields and limestone rocks with beautiful waterfalls the typical high mountains. The main game species here are chamois, red deer, ibex, roe deer, grouse, black grouse and marmots. In some areas also wild boars, brown bears and lynx are found. The hunting grounds are located at an altitude of 1,200 to 2,500 m. All wild. The areas have a good road network and are equipped with many high stands.
Accommodation
As lodging we use 3 to 4 star hotels and also alpine huts are available to our guests. The luxury estate "Gut Keutschachhof" is available to our guests for the hunting grounds in Carinthia. The facilities include luxurious suites, hunting room with bar area, swimming pool, whirlpool, wine cellar, dining room and much more. From here you can hunt for mountain deer, chamois, ibex, roebuck, capercaille and black grouse.
Getting there
Destination airports are Klagenfurt and Graz. These can be reached from various international airports. Hunting guests are received at the airport and taken to the hunting area.
Method of hunting
At chamois and ibex hunting sometimes intensive stalking. For all other game species stalk or hunt from highseat. For a successful hunt you should usually schedule 3 hunting days.
Evaluation and transport
All trophies will be scored and settled by CIC points. After the hunt, all trophies are taken to the taxidermist of our partner. Normally every hunter meets him personally after the hunt. The taxidermist prepares veterinary papers and export documents. He also organizes the trophy transport to your home country.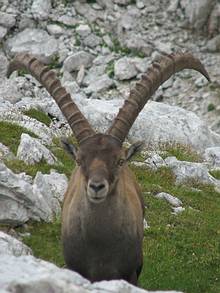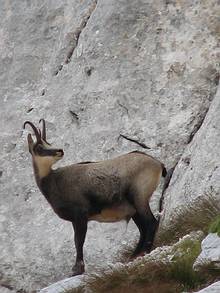 Minimum caliber for hunting
Deer – 6,5mm and 2,500 joules
Chamois, mouflon – 6,0mm and 1800 Joule
Roe deer – 5.6mm and 1000 joules
Below you will find the latest prices for hunts in Austria:
Price lists on request
Included in the daily fees
Organization of the hunt
Access to the area
hunting companion
Use of the hunting facilities
Transport in the hunting area
Accommodation with full board
20% VAT
In addition to the daily rates
Processing fee 120 Eur
tip
Flight costs to Austria (ca.160Eur) or arrival by car
airport transfer
Rental weapon
kills
Packaging and shipping of trophies
If you have questions or are interested in an offer for hunting and hunting in Austria, please contact us via Email or contact form.
All offered trips are arranged by us and carried out by our partners as organizers.